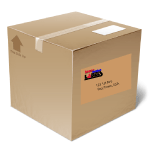 LaserInkjetLabels.com has a variety of large label sizes for both laser & inkjet printers. You'll find 4 x 5, 4.25 x 5.5, 8.5 x 5.5, 8.5 x 11 and even 8.5 x 14 sheets of large labels. These labels not only come in white, but white gloss, brown kraft, clear and even a ply-able white poly water-resistant label for inkjet printers.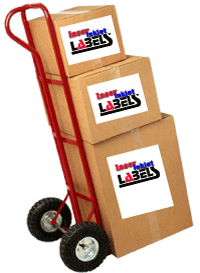 Large labels are good for using as shipping labels, pallet labels and even as product labels for larger sized items. Our 8.5 x 5.5 sheet sizes are perfect for using with many shipping label programs like those used by PayPal®, Ebay® and USPS®.
Full sheet labels come with 1, 2 or even zero scores on the liner. Liner scores make it easier to peel the backing apart from the label side. Some people prefer not to have scores on the liner because if you are printing full coverage, the scoring line may be visible on the label side. For even better savings, check out or line of 8 1/2 x 14 legal sized large labels.
If you have a roll label printer, make sure you check out our Inkjet Roll Labels section. Roll labels are great for printing small amounts of variable information.







Use the search drop down below to jump right to your Large Label Size.
Select Large Label Size Below4 1/4" x 5 1/2"4 1/4" x 11"8 1/2" x 5 1/2"8 1/2" x 11"4" x 6"4 1/4" x 7"8 1/2" x 7"8 1/2" x 14"
---
Are you familiar with the USPS's guidelines for printing an address label?