LaserInkjetLabels.com is full of it. That's right... We are full of label options for you when it comes to labeling Veterinary products. Whether you are marketing your own brand of veterinary medical supplies are just need office labels for file folders, we have the perfect options for your office.
From the everyday white uncoated Avery Match laser and inkjet labels (starting at $10.49 for 100 sheets) to water-resistant inkjet printable sheets of our white PolyGloss labels, you'll find the label for your application. Even if you have an inkjet roll label printer, LaserInkjetLabels.com offers more different face stocks than any other online label company.
From medicine bottles, file folder labels, chart labels to shipping labels, LaserInkjetLabels.com can supply you with the right label for you needs. And if you're not sure what label will work best for your needs, contact us and request free samples. We'll be happy to drop them in mail that day!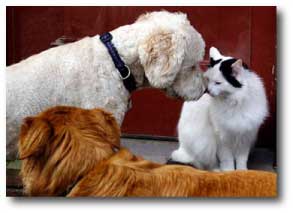 Request Veterinary Label Samples Here


-- Back to Bottle Labels --