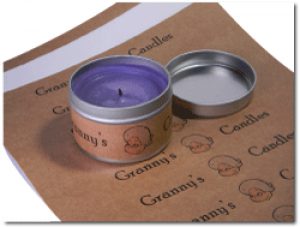 Let's face it, sometimes labels just have a hard time sticking to your application.  Some surfaces just need a more aggressive adhesive, be it because of a tight turning radius on a bottle or because the material the label is being applied to is not as receptive to adhesive as others.
Now we have a solution to your problem!  Our Brown Kraft Laser & Inkjet Labels now have an option for using Extra Aggressive Adhesive.
These Kraft Labels have a slightly lighter color and more of a matte look and feel than our normal adhesive brown kraft product.  The adhesive uses a new technology that keeps it from being absorbed by the sheet as well as keeping it from oozing out the sides.
If you have used brown kraft labels in the past but had to switch due to peeling or falling off, give these new labels a test!
Aggressive Adhesive labels are perfect for:
Small Hot Sauce / Woozy Bottle
Tight Radius Candle Tins
Mason Jars with Raised Artwork or Letters
Waxy Cardboard Boxes
Cold (Not Frozen) Applications
Used as Security Labels for Closing Boxes
Any other Non-Flat Surface
Free Samples are always available and encouraged prior to ordering.  Request yours here:  Customer Service