Kraft labels are unique because they are eco-friendly and extremely durable. Learn how you can design great Kraft labels with Laser Inkjet Labels
Brown Kraft labels have several different benefits for business owners. First and foremost, Kraft labels are extremely strong. It has a lot more durability than most label materials. It sometimes costs less than other labeling materials. Kraft labels have a darker color and do not need to be bleached, therefore it is better for the environment. Let's take a look at some design ideas for your Kraft labels.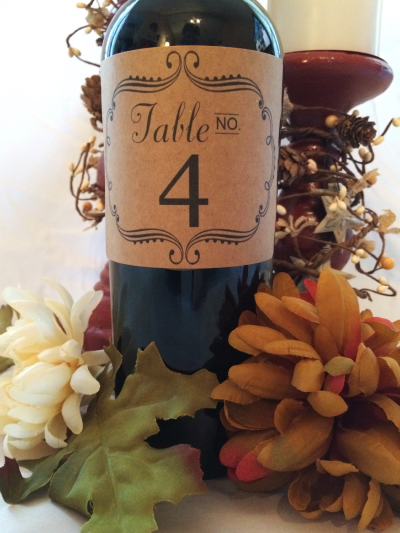 What Colors Look Good On Kraft Labels?
You have to remember that Kraft labels are brown. For most lettering choices, black is going to be a good choice to go with. If you are going to have some colors on them, you might want to consider earth tones. When designing your labels, darker colors and muted tones won't be impacted by the color of the paper. Natural hues and black work best to give your label an authentic, rustic feel. White and yellow will not look good on Kraft labels. Additionally, lighter colors in general won't stand up very well against the brown.
What Fonts Will Look Good On Kraft Labels?
There isn't one set font that is going to look good on Kraft. A good rule of thumb is to make sure the fonts that you pick are bigger and bolder. Avoid fonts that "run together," like more cursive-style fonts and use a larger, bolder font size so that the printing job looks good when you are done.
Design Considerations for Kraft Labels
For printing on Kraft labels, you are going to want to keep the design elegant and simple. Line graphics in one to three colors will get you a label that you are more happy with. You won't be able to use complicated photography or a logo on your Kraft labels. Graphics with lines and gradients will work best on Kraft labels.
How Do You Decide If Your Design Will Look Good On a Kraft Label?
If you are uncertain as to whether or not your design will look good on Kraft, you can always request samples from Laser Inkjet Labels. If you are using a free design program like Canva, you can set the color of the background to be a specific hex color to emulate the Kraft material (#d5b59c).
What Types of Kraft Labels Might I Want To Design?
There are different sizes of labels that you might want to try. Circle labels are going to be good for price tags. You might also want to try the circles for labels on products that you sell. Larger square labels and rectangle labels are going to be for products that come in bags and boxes. Kraft labels in the circle or oval format also look great for sealing envelopes. Circle labels can also be used on things like jar lids and bottles.