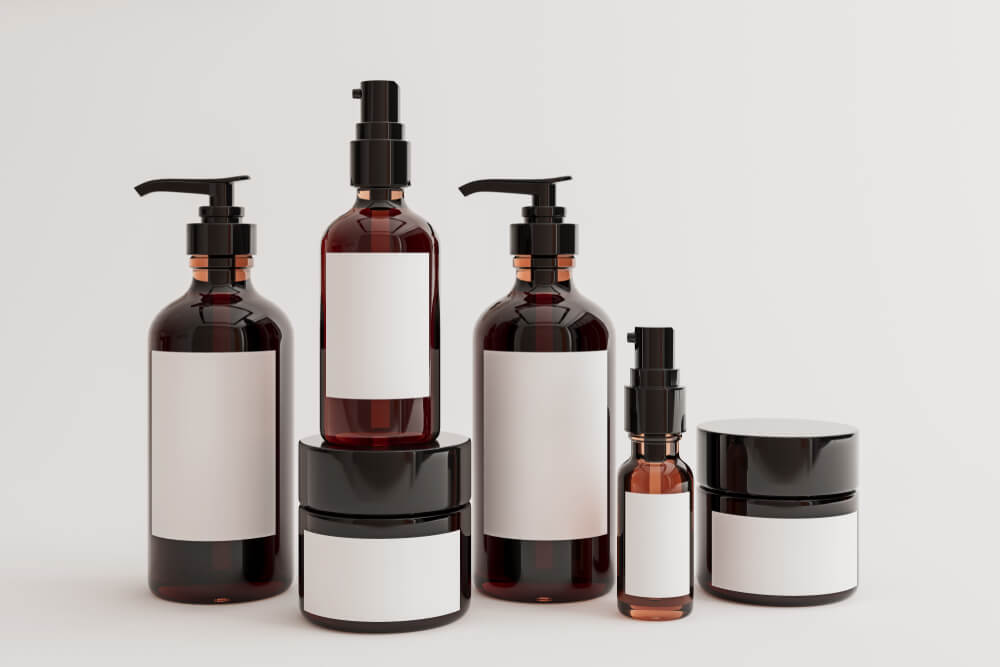 I don't recall the product's name, but it had a cow on it," we've all said as we wandered through a store. Your product labels are just as significant as your name in the eyes of your customers.
One of the first marketing actions any company should do is define its brand.
However, many companies overlook the significance of incorporating their brand into *everything* they do. In fact, the packaging of your product is one of the most visible ways to promote your brand.
Another incentive to invest in a great label is that it has the potential to influence a customer's purchasing choice. Did you know that 64% of buyers will buy a product solely based on its packaging? There are numerous reasons why a product label design is critical to your company's long-term success. That's why it's very important to know how to make product labels, particularly when you're launching a startup.
Follow up The Packaging Design Step
Packaging can become rather complex, and it necessitates a great deal of thought and planning. Allow plenty of time to carefully wrap your merchandise. Magic Whiteboard's founder, Neil Westwood, notes that they redesigned their packaging multiple times before settling on the final one.
Consider how your target merchants would display your goods, keeping in mind that they will want it to take up the least amount of space in their store. The shape and size of the container, as well as the placement of the handle and labels, are critical. Before ordering tons of boxes, Neil recommends having some mocked up so you can thoroughly analyze the packing. Show the mock-ups to the buyers too so they can provide comments on what needs to be changed and what performs well.
Grace Foder agrees that employing a product development director or an external consultant is well worth the money. It's critical to get your brand right, and the packaging is the most significant instrument to generate sales because it's the first thing prospective customers see.
The packaging label design should be unique and attractive. So, it's best if you can take help from a local printing company in the creation of labels and packaging at a lesser cost. Remember that costs will vary depending on the quantity of your order, and bulk buying discounts may not be available if you only need a few prototypes. Contact a small design firm for assistance, as they should have a huge network of contacts in the sector.
1. Do Research Before Learning How to Make Product Labels
You must conduct thorough research before beginning to design, even with basic ones. When studying product labels, you must first determine who the product's target customers are. Their age, values, gender, education, and other factors are all important to consider when making design decisions.
In addition to learning about the target market, you should do as much research as possible on competitor products/brands. This knowledge is crucial for several reasons. It will first assist you in avoiding developing a label that is too similar to a competitor's goods, and it will show you the type of design to make to appeal to that demographic.
2. Choosing the Appropriate Colors
Colors communicate faster than words. It's critical to use them correctly if you want to capture a customer's attention in a fraction of a second. When it comes to the use of colors, consistency is essential. Choose a few colors to reflect your brand; these will become your brand's colors. Use these colors to communicate with customers in a variety of ways.
The colors on your coupons, flyers, catalogs, websites, and product labels should all be the same. Customers would be able to tell which company is behind the goods without having to read a single word.
If you're making a culinary product, make sure the colors compliment the flavor. Colors can be utilized to communicate a scent or taste. When they see yellow, they imagine bananas, and when they see red, they picture strawberries. Regular clients will be able to find the item of their choice, and new customers will be able to quickly learn about the varieties you offer.
3. Readability Should Be Improved
A product label often contains info like the product's name, the company's logo if the item is part of a company's line, quantity units, and so on. It could also be a brief description or a tagline. On the reverse side, there is more detailed information, such as how to use it, ingredients, and so on.
Use appropriate wordings to make your own product labels readable. The font size should be large enough for people to see the label properly from a distance. At the very least, the text should be larger than the 6-point font. For the other pertinent information listed, a font size of 10 or higher can be used.
The font color of your custom labels must contrast with the background color to improve readability even more. However, avoid using an out-of-the-box color scheme. As a result, pick a font color that has both value and intensity contrast. Bright colors, according to customer psychology, are a better choice because it offers them a sense of confidence. In addition, the color palette should be consistent with the brand's current visual style.
4. Choosing Fonts with Attention
Because visuals and colors cannot explain everything, words are required components of a product label. The typeface you select should enhance your brand's aesthetic appeal. On your custom product labels, don't use too many fonts.
If you must have multiple fonts, you have a maximum of two typefaces to pick from, but no more. It's better to stick with a single typeface. If your brand logo has a certain font, using two fonts is justified. Your font should be consistent with your brand. Go over a list of fonts and select a couple that you believe are suited for your brand. Reduce your options until you choose the font you want to use.
5. Using Pictures to Complement Text
Images, like colors, can convey information more quickly than words. Furthermore, visuals are more engaging and interesting to the eye than texts. So, the graphics and text should be well-balanced. Excessive amounts of either can cause perplexity.
6. Choosing the Right Label Size
Choosing the right label size is easy. A very small label would go unseen, whereas a very large label could wrinkle or fold at the package's edges. Choose a label size that is appropriate for the product.
7. Emphasize the Use of White Space
Focus on the sections of a design that have not been used by the designer for photos, text, or other visuals. These are the white spaces or the design's background color. White space is an important part of making a product label, which may be done with a product label template. This space aids in the separation of chunks of various information, making it easier for clients to read the details. It's also utilized to distinguish things visually.
The packaging design has a simple aspect, thanks to the use of white space. This provides the design a refined appearance. It denotes the product's serenity. This is why white space is so important when designing a label for baby products, cosmetics, and other similar items.
A strong product label with clear content and a basic logo design can help entice the audience. It displays the product's user-friendliness and conveys a sense of simplicity.
Also, you need to research which type of label actually suits your products. There are uncoated labels, high-gloss labels, semi-gloss labels, inkjet only labels, laser labels, colored labels, and several others to choose from.
Product's Unique Selling Proposition
The ultimate purpose of a product label is to first attract consumers' attention and then persuade them to buy the goods. The easiest method to do the latter is to emphasize the product's unique selling proposition. Even if a good does not have a clear USP, you can still promote its positive aspects, such as its health, value, convenience, and so on.
Knowing the product's USP will not only assist you in deciding what information should be visible on the label, but will also assist you in making important design decisions throughout the process.
Supplying Vital Information
Certain types of information must be included on your product label, some for the buyer's benefit and others because labeling laws and regulations demand them to be disclosed. The following is the critical information you should include on your product label:
Company/Product Name: Please ensure your label clearly states the company and/or product name so a consumer can recognize the info at first glance.
Contact Information: Include your company's mailing address and phone number on the label of your merchandise to welcome consumer feedback. This information would take up little room, and the input you receive can help you make sales and marketing decisions.

Another important piece of information to include on your label is the URL of your company's website. Again, your web URL will take up less room and will allow customers to quickly access your official website. If your website is well-designed, it can provide a prospective customer a positive picture of you and your items.
Mandated Information: This is the information you'll need to include on your labels, as mandated by law. Certain goods must include the Surgeon General's warnings and nutrition information on their labels. If your goods fall within this category, make sure the label includes this information.

This information should be displayed on the back of your label. The material on the front of the label should be focused on describing and selling the product. Put the necessary information on the back of the shelf. Consider what other forms of essential information you should include on your labels based on the type of product you sell. Follow the labeling guidelines for your product category.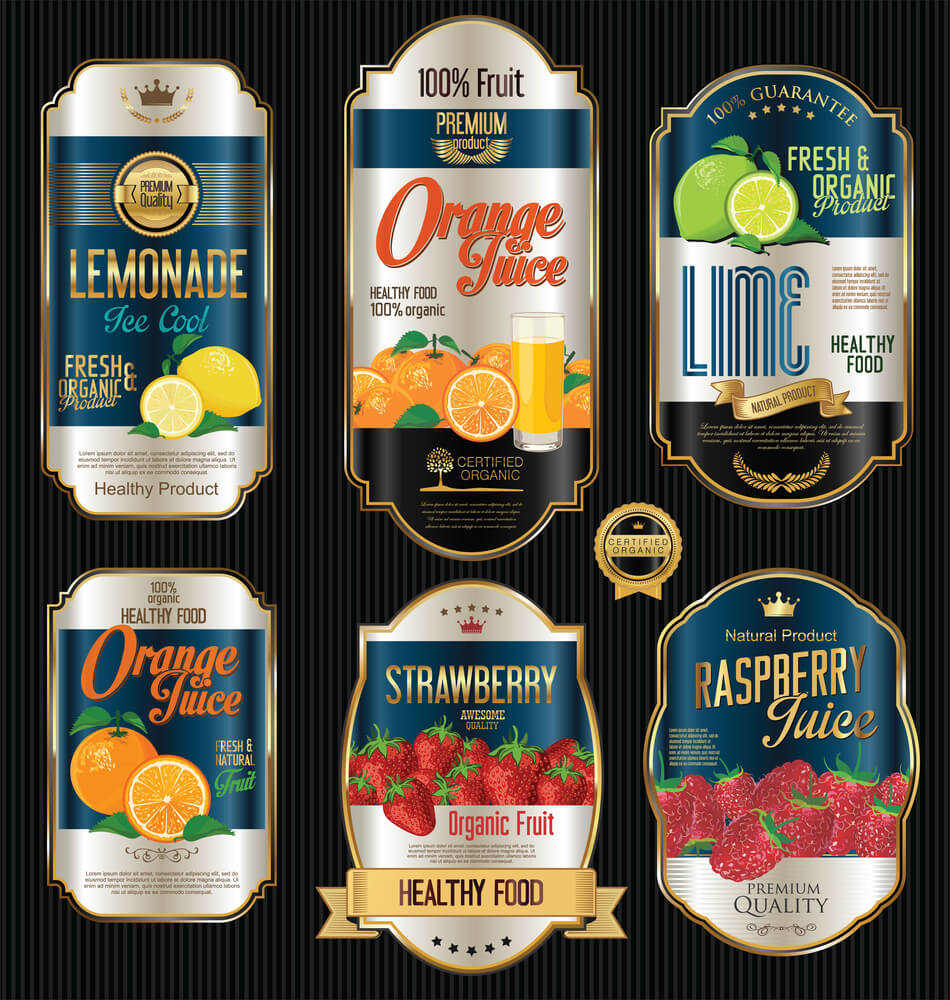 Keep Your Uniqueness
Make sure your label design is one-of-a-kind, memorable, and unique. Examine the labels of your competitors. Create an eye-catching design. Legal ramifications could result from an old, dull, or copied design. This could also take you to a vital factor, which can be deceiving to first-time clients.
Don't use anything in the design that isn't related to the product in order to make it appear better. The barcode is an important feature that should be highlighted in the design. It aids in the acquisition of a sense of legitimacy, which aids in dealing with any legal checks or swift audits.
Illustration and graphic design elements are required on some product labels, especially when you need to give a more visual presentation of a product. You may make it appear with the help of an internet packaging design service provider. A product label for jellies or fruit juice, for example, has a completely different color scheme and illustrative representations of fruit flavors. For them, a simple design would be ineffective. In some cases, abstract inky graphics are a good alternative for such labels.
Packaging Types to Use for
Pre-determining packaging materials is ideal because it allows you to provide ideas of overall appearance for the product you're creating. If you've decided upon the packaging material already, you will undoubtedly want to recheck everything about it, including its size, composition, transparency, and opaqueness. This is all crucial information that will help you make decisions about your DIY product labels design.
Concentrate on The Print Quality
The last but not least aspect to think about is getting a nice print of the label. To make a positive first impression, try to increase the product's visual presence with high-quality cards. Whether you want a sleek gloss, a matte surface, or something coated, hire a professional to do it for you. When it comes to making a memorable product label, keep these pointers in mind.
However, you do not need to engage an expensive designer to complete the task. A distinctive label is readily affordable for your small business or startup.
Simply use this platform to launch your product's custom label design competition. Your contest will attract a large number of online graphic design services specialists. To win the competition, they will come up with outstanding graphic design concepts. Then, you can choose one design that you want to use on your items. The price of the design is completely reasonable.
Customer Involvement
When working on a design for a client, make sure you've got information and involve them in the process. When it comes to how much the customer is involved in the design process, different designers take different approaches.
Some designers try to involve the consumer as much as possible throughout the design process. Other designers simply provide the bare minimum of changes. In either scenario, it's crucial to seek feedback before making any major design changes, as there could be a legitimate reason why the client doesn't want them.
Conclusion
A product label can aid in the development of a company's brand identity. However, the label must be readable and sophisticated. Use white space to relieve eye strain and give the design a distinct and distinctive look. I hope this article gave you a complete overview of how to create product labels.